Affordable!
Our DMV-Licensed course will crush your ticket but won't put a squeeze on your pocketbook. And we'll give you the tips you need to save money—by avoiding collisions and citations—later!
Convenient Options
One of our great TVS courses is sure to fit into your busy schedule. Finish the course at your own pace. You can even take our mobile-friendly Internet course on your smartphone, tablet, or other Web-enabled device.
Easy, Fast, Fun
Our hilarious, easy-to-read courses are filled with colorful illustrations and video clips. And our useful safe-driving tips will help you to avoid another run-in with the law—or other vehicles!
Outstanding Support
Register for the course and pay securely right on our site. And our friendly support staff is here to answer any questions you might have about the course or your completion reporting.
Want a Few More Reasons to Choose Us?
Secure Signup & Payment

Immediate DMV E-Submission

DMV License E0241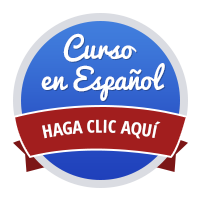 www Fast and Fun Online com
Pay less, but get more from the online TVS course that lets you take traffic school from the comfort of your own home—or wherever you have Internet access. Or, check out our convenient booklet option if that's your style.
The low cost doesn't compromise speed, however: we offer same-day processing to get you back on the road in no time. The moment you pass, your completion is electronically reported directly to the Department of Motor Vehicles.